SAN FRANCISCO GREASE TRAP SERVICES
Grease Trap Pumping & Cleaning
San Francisco Bay Area
Get Scheduled For A FREE Quote In Minutes Not Hours!
We Will Challenge Any Licensed Competitor's Written Price.
Hi I'm Jeff, one of the owners and operators of San Francisco Grease Trap Cleaning. We provide specialized grease trap cleaning & pumping services in San Francisco.
I grew up in the bay, moved away for a while, and now I'm back for good. We started off with just one pump truck, but now 15 years later we have 6 pump trucks running full-time. Our company makes an honest living by servicing and cleaning grease traps and interceptors for all sorts of different businesses. We've met a lot of great people along way.
Well that's enough about me. You've got a grease trap that needs to be serviced.
Give us a call if you need affordable and reliable services for anything related to grease trap cleaning in San Francisco, grease interceptor services, emergency pumping, scheduled and routine services, compliance and regulation issues, grease trap pumping companies in San Francisco, documentation and manifests, off-site disposal, foul odor issues, grease trap services in San Francisco, troubleshooting, blockages……you get the point here. Our drivers have a lot of experience and can help you with most grease trap issues.
We're guilty of having affordable rates, being on time, and having satisfied customers. We service San Francisco down to San Mateo.
Call us for a free quote or if you have a grease trap related question we'd be happy to tell you what we know.
GET A GUARANTEED CALL BACK      FROM THE OWNER

Grease Interceptor Pumping
Grease Interceptor Cleaning
Tell Us About Your Grease Trap Service Requirements
Let's Look At Your Grease Trap Together For The Best Results
Our Full Faith Quotes Are Always Free & Honored For 30 Days
Grease Trap Cleaning in San Francisco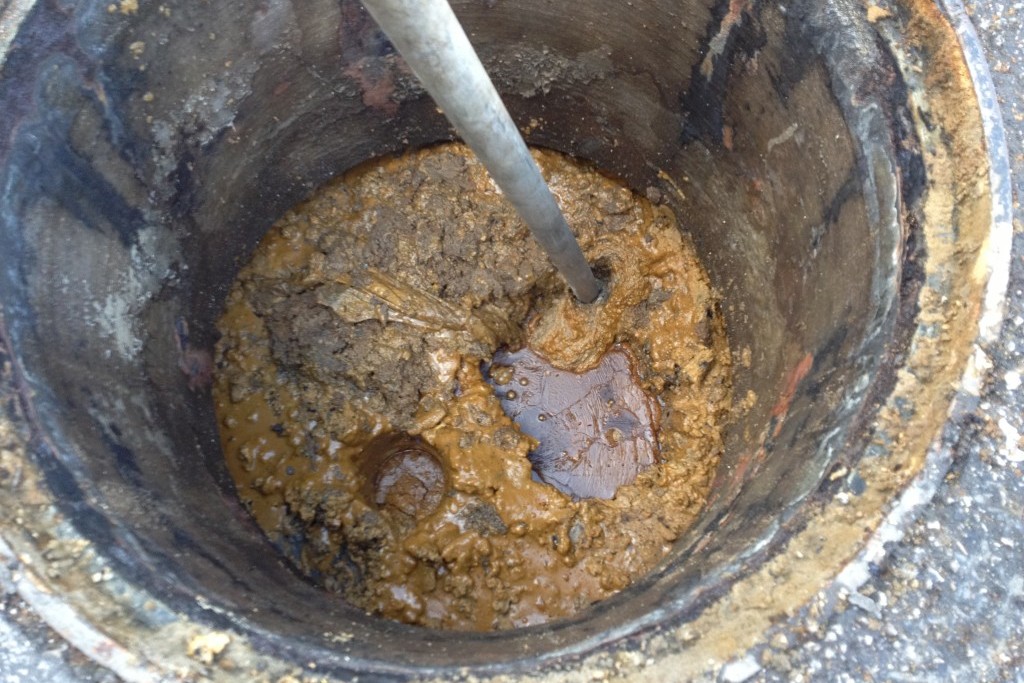 The Most Reliable Grease Trap Service Provider in San Francisco, California! 
It's always said that you receive what you pay for. That's why going for the lowest price when looking for grease trap services isn't the best thing to do. At San Francisco Grease Trap Cleaning, we make sure that we find out the needs of our clients. Then, we provide professional solutions at affordable costs. By doing this, we meet the maintenance requirements of their grease traps and grease interceptors. 
Is saving a few bucks worth having pressing complications including poor performance, blockages, and overflows in your grease management systems? Even more, heavy fines may be imposed if any ruinous mishaps happen. These fines are imposed after the violation of local health and safety codes. You may be compelled to involuntarily close for the resolution of issues caused by unqualified contractors such as faulty pumping, maintenance, and cleaning issues. 
You can rest assured that you'll get the best services once you choose San Francisco Grease Trap Cleaning for your grease trap pumping service. Remember, you are in business with a trustworthy and eco-friendly company that has in-depth expertise and knowledge in this industry. Let us show you what we mean by this! 
San Francisco grease trap cleaning is your full-service partner
At San Francisco Grease Trap Cleaning, we have staff who are trained professionals when it comes to the maintenance of grease traps and interceptors. So, there's no need for you to worry about the needs of your current grease trap or interceptor. 
It's a requirement from local health and safety codes for you to maintain precise records of the services and maintenance done on your grease management systems. This is where our trained experts come in. Don't stress about your records. We handle your record-keeping needs. Once a service is carried out, we carefully log it in. This is done for every service performed. Even more, we keep a record of all services done for you to look at them in the future if need be. 
We offer consultations to keep you informed on the mandated maintenance schedule. This needs to be done following the local health and safety codes. By doing this, we'll ensure you abide by the code requirements of San Francisco city. This gives you ample time to handle other important matters while leaving us to handle your legal troubles.  
Even with the comfort that you get from receiving expert grease trap and interceptor services to meet your needs, we still guarantee that we will: 
We strive to ensure your normal business activities aren't interrupted as we perform our services.

Worry not about your waste products. We recycle them for use in suitable agricultural applications such as alternative biofuel purposes to produce electricity or power vehicles. Recycling can also produce methane gas.

Non-recyclable waste will be properly disposed of in licensed and environmental-friendly dump sites. This will be done according to set regulations.

You don't have to stress yourself when it comes to local applicable laws and codes. We are always informed about such laws and codes. This gives you more time to handle your day-to-day business activities.

All necessary records about the grease trap services that we provide are filed. You can have a look at these records at any time when the need arises.

You are always informed about the maintenance needs of your grease traps and interceptors. We regularly consult you to help avoid disregarding any problems. This guarantees smooth operations.     
Let's indulge more about your grease trap
There are benefits that both you and your foodservice business can reap from the installation of a grease trap. However, this may not seem obvious. Your grease trap and interceptor's main role is environmental protection as well as protecting the city sewage system. Now, let's get into how your operations can be affected by your grease trap. 
Firstly, having a grease trap and interceptor that's well-maintained will guarantee that you don't get into trouble with health and safety officials. You risk having a hard time if you disregard the proper maintenance of your grease management systems. So, it is paramount for you to ensure your grease trap and interceptor are properly maintained. Through partnering with us, regular expert services will be provided to your equipment for the best results. 
We are specialists in restaurant grease traps
There a huge difference in the workings of a food service business and a home kitchen. You have additional obligations since you are offering food to the general public. The scope here is much larger than your typical home kitchen. The safety of everyone needs to be guaranteed. This includes your guests, employees, and the general public, especially your neighbors. You could face severe consequences when legal violations occur due to the blockage of sewer pipes or any overflows.      
Even though the installation of a grease trap can offer benefits to your establishment, it is mainly installed due to requirements by health and safety codes. That's why a partnership with us, the San Francisco Grease Trap Cleaning, is the best choice for you. Fitting maintenance services will be provided by our trained experts, thereby relieving you of any stress.     
You risk having your foodservice business severely violating health and safety regulations if you don't have expert help from us to carry out your grease trap system's maintenance services. Let us show you how. 
At San Francisco Grease Trap Cleaning, our whole team of professionals is always ready to meet your grease trap pumping and cleaning needs. We have an entire fleet of pump trucks to perform these services. You can contact us today for a free consultation to find out what is required for you to have a cleaner and better place! Call us at 415-968-1930. 
What are the benefits of partnering with San Francisco grease trap cleaning?
We have lots of price plans. You can enroll you in one of them for you to save money. Many variables are factored in to determine the price when serving many diverse clients. This is why we have service agreement schedules designed just for you. 

All necessary reports and documentation are done, filed, and stored in a safe location. This forms part of our day-to-day activities. That way, you don't have to worry about any compliance issues with the San Francisco city health and safety authority codes and regulations.

We highly value our long-term clients. Special discounts are offered to such clients on our grease trap and interceptor services.

If you have over one establishment, we can offer you a special deal to service them.

There's a great reputation for our services in the establishments we serve. Compliments are often offered to our professional team of licensed staff. We appreciate the compliments we receive from the establishments we serve.
Be careful - Never allow your grease trap get to maximum capacity
There are lots of reasons why letting your grease trap get to its maximum capacity isn't a smart move. Here are some: 
Health and safety fears – A full grease trap can result in poor air quality. Even more, there's a high risk of a fire starting in your establishment.

This leads us to disturbing stench – A full grease trap can lead to the emergence of a terrible stench. This comes from the rancid greases, food solids, and oils. Your establishment's air can be severely affected. This can seriously affect your business since clients won't enjoy sitting in your restaurant, let alone eating.       

Health and safety officials' fury – Complaints may be made to local health and safety authorities once your establishment's air stinks. Still, an overflow into the local sewage and water drainage system can occur due to full grease traps. This usually results in code violations. Heavy fines are imposed by authorities for such violations.
What happens in the grease pumping process?
Your staff should not try pumping your grease trap since they have no relevant experience. Still, they've got no specialized pumping equipment. Even with the proper gear, they'd still require training and expertise to deliver the best results. It's highly unlikely that they have any training and expertise. Our team at San Francisco Grease Trap Cleaning has the appropriate equipment, training, and expertise for your grease trap needs. 
Get in touch with us to get assistance with your San Francisco grease trap pumping. You can contact our professionals at any time for "grease trap cleaning near me". Once we get to your kitchen, the measurement of fat levels will be done. Then, pumping it out and proper disposal will follow. Lastly, we will ensure your grease trap parts are properly functioning. All required paperwork will also be handled by our team.   
Let's get started with a free estimate. We'll inform you about the services that we will provide for the price. You can then make an apprised decision regarding your grease trap cleaning service. No risk is involved by simply calling and having a chat with us over some other matters that require attention: 
Assessment. Before the removal of greasy waste material, an assessment to determine the precise amount of this waste needs to be conducted. This ensures we have the right equipment at hand to adequately deal with the waste. It also helps in determining whether the frequency of your maintenance schedule requires to be adjusted by either increasing or decreasing it. 
The Actual Pumping. As expected, the removal of grease, fat, and oil is the main agenda. An appropriate suction hose is lowered into the grease trap to make this possible. After the collection of this waste material is done, we determine whether it is suitable for recycling or if requires proper disposal in an eco-friendly site.         
The Final Cleaning. Cleaning needs to be done for the optimal operation of your grease trap. Thick, sticky residue needs to be removed. This residue is usually present in the grease trap's inner edges and its sides. Sludge ingredients then need to be tested to determine whether the operations of the grease trap are normal. 
Are you convinced? Well, you should still reach out to us, even if you still aren't convinced. You'll get a free introductory consultation to answer all your queries. We'll make an appointment to conduct a full assessment. A free quote will be provided once this assessment is done. It will entail the exact services that we will provide. We are grease trap professionals who provide high-quality pumping and servicing services to San Francisco residents. Kindly get in touch with us today to find out more about how partnering with us will benefit you. There are no commitments involved when you contact us. Call us today on 415-968-1930. Call today! 
GET A GUARANTEED CALL BACK
FROM THE OWNER
Affordable & Reputable Grease Trap Services