SAN FRANCISCO GREASE TRAP SERVICES
Grease Trap Pumping & Cleaning
We Offer FREE or DISCOUNTED Grease Trap Services
with Used Cooking Oil Collection
Get Scheduled For A FREE Quote In Minutes Not Hours!
We Will Challenge Any Licensed Competitor's Written Price.
Hi I'm Jeff, one of the owners and operators of San Francisco Grease Trap Cleaning. We provide specialized grease trap cleaning & pumping services in San Francisco.
I grew up in the bay, moved away for a while, and now I'm back for good. We started off with just one pump truck, but now 15 years later we have 6 pump trucks running full-time. Our company makes an honest living by servicing and cleaning grease traps and interceptors for all sorts of different businesses. We've met a lot of great people along way.
Well that's enough about me. You've got a grease trap that needs to be serviced.
Give us a call if you need affordable and reliable services for anything related to grease trap cleaning in San Francisco, grease interceptor services, emergency pumping, scheduled and routine services, compliance and regulation issues, grease trap pumping companies in San Francisco, documentation and manifests, off-site disposal, foul odor issues, grease trap services in San Francisco, troubleshooting, blockages……you get the point here. Our drivers have a lot of experience and can help you with most grease trap issues.
We're guilty of having affordable rates, being on time, and having satisfied customers. We service San Francisco down to San Mateo.
Call us for a free quote or if you have a grease trap related question we'd be happy to tell you what we know.
GET A GUARANTEED CALL BACK      FROM THE OWNER

Grease Interceptor Pumping
Grease Interceptor Cleaning
Tell Us About Your Grease Trap Service Requirements
Let's Look At Your Grease Trap Together For The Best Results
Our Full Faith Quotes Are Always Free & Honored For 30 Days
Grease Trap Cleaning in San Francisco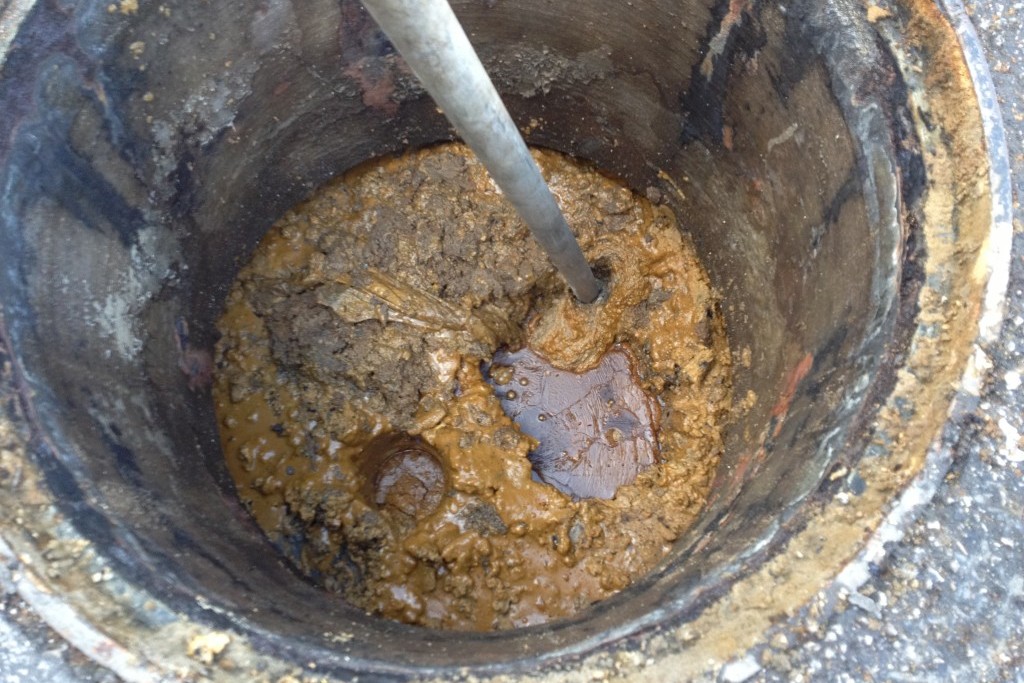 The Most Reliable Grease Trap Service Provider in San Francisco, California! 
People always say that you get what you pay for. That's why going for the lowest price when looking for grease trap services isn't the best thing to do. At San Francisco Grease Trap Cleaning, we make sure that we find out our clients' needs. Then, we provide professional solutions at affordable costs. By doing this, we meet the maintenance requirements of their grease traps and grease interceptors. 
Is saving a few bucks now worth spending time fixing more problems later, including poor performance, blockages, and overflows in your grease management systems? Problems such as these may violate city health and safety codes and could lead to hefty fines. If the violations are serious enough, you may be compelled to involuntarily close until the issues are resolved. Some of these problems are caused by hiring unqualified contractors who don't help you stay within city codes.
You can rest assured that you'll get the best services once you choose San Francisco Grease Trap Cleaning for your grease trap pumping service. Remember, you are in business with a trustworthy and eco-friendly company with in-depth expertise and knowledge in this industry. Let us show you what we mean by this! 
San Francisco grease trap cleaning is your full-service partner
At San Francisco Grease Trap Cleaning, we have staff who are trained professionals when it comes to the maintenance of grease traps and interceptors. So, there's no need for you to worry about your current grease trap or interceptor's maintenance needs. 
It's a requirement of the local health and safety codes to maintain precise records of the services and maintenance done on your grease management systems. This is where our trained experts come in. Don't stress about your records because we'll handle your record-keeping needs. Once a service is carried out, we carefully log it. This is done for every service we perform. We also keep these records for you should you ever need them in the future. 
We make sure to arrange consultations to keep you informed on the necessary maintenance schedule. This needs to be done to follow the local health and safety codes. By doing this, we'll ensure you abide by the code requirements of San Francisco city. This gives you ample time to handle other important matters while leaving us to handle your legal requirements. 
In addition to the comfort that you get from receiving expert grease trap and interceptor services, we guarantee that we will: 
We strive to ensure your everyday business activities aren't interrupted as we perform our services.
We recycle your waste for use in alternative biofuel to produce electricity, power vehicles, and methane gas.
Non-recyclable waste will be appropriately disposed of in licensed and environmentally friendly dump sites.
You don't need to worry about local laws and codes. We are always up to date on local grease disposal regulations. This gives you more time to handle your day-to-day business activities.
We file all the records about the grease trap services that we perform. You can access these records at any time when the need arises.
We always inform you about the maintenance needs of your grease traps and interceptors. We regularly consult you to help avoid any problems. This guarantees smooth operations.  
Let's talk more about your grease trap
There are benefits you and your food service business receive from installing a grease trap. However, this may not seem obvious. Your grease trap and interceptor's primary role is environmental protection and protecting the city sewage system. However, let's get into how your operations can be affected by your grease trap. 
Having a grease trap and interceptor that's well-maintained will guarantee that you don't get into trouble with health and safety officials. You risk severe fines if you disregard the proper maintenance of your grease management systems. So, it is paramount for you to ensure your grease trap and interceptor are adequately maintained. If you partner with us, we will provide regular maintenance for your equipment to ensure your grease management system operates effectively. 
We are specialists in restaurant grease traps
There is a vast difference in the workings of a food service business and a home kitchen. You have additional obligations since you are offering food to the general public. The scope here is much larger than your typical home kitchen. The safety of everyone needs to be guaranteed. This includes your guests, employees, and the general public, and especially your neighbors. You could face severe consequences when legal violations occur such as overflows or blocked sewer pipes.      
Even though installing a grease trap can offer benefits to your establishment, it is primarily installed to comply with health and safety code requirements. That's why a partnership with us, the San Francisco Grease Trap Cleaning Company, is the best choice for your business. This will allow us to help ensure your kitchen is up to code.
Our trained experts will take care of your grease trap maintenance, thereby relieving you of any stress. If you try to perform your own grease trap system maintenance, you risk violating health and safety regulations. Let us show you how. 
At San Francisco Grease Trap Cleaning, our whole team of professionals is always ready to meet your grease trap pumping and cleaning needs. We have an entire fleet of pump trucks to perform these services. You can contact us today for a free consultation to find out what is required for you to have a cleaner and better place! Call us at 415-968-1930.
What are the benefits of partnering with San Francisco grease trap cleaning?
We have lots of price plans. You can enroll you in one of them to save money. Many variables are factored in to determine the price since we serve many different clients. This is why we have service agreement schedules designed just for you. 
All necessary reports and documentation are done, filed, and stored in a safe location. This forms part of our day-to-day activities. That way, you don't have to worry about any compliance issues with the San Francisco city health and safety codes.
We highly value our long-term clients and offer them special discounts on our grease trap and interceptor services.
If you have more than one establishment, we can provide you with a special deal to service them.
Our business has an excellent reputation in our community. We frequently receive compliments for our work from the establishments we serve.
Be careful - Never allow your grease trap get to maximum capacity
There are many reasons why letting your grease trap get to its maximum capacity isn't smart. Here are some: 
Health and safety – A full grease trap can result in poor air quality. Also, there's a high risk of a fire starting in your establishment.
Foul odors – A full grease trap can lead to horrible odors. This comes from the rancid grease, food solids, and oils. Your establishment's air can be severely affected. This can seriously affect your business since clients won't enjoy sitting in your restaurant, let alone eating.       
Health and safety issues – Customers or neighbors may complain to local health and safety authorities once your establishment's air stinks. Also, an overflow into the local sewage and water drainage system can occur due to full grease traps. This usually results in code violations. Then, hefty fines are imposed by authorities.
What happens in the grease pumping process?
Your employees should not try pumping your grease trap since they have no relevant experience and no specialized pumping equipment. Even with the proper gear, they'd still require training and expertise to deliver the best results. It's highly unlikely that they have any training and expertise. Our team at San Francisco Grease Trap Cleaning has the appropriate equipment, training, and expertise to handle your grease trap needs. 
Get in touch with us to get assistance with your San Francisco grease trap pumping. You can contact our professionals at any time for "grease trap cleaning near me." Once we get to your kitchen, we assess your grease trap or interceptor to determine the amount of waste. Then, pumping it out and proper disposal will follow. After this, we will ensure your grease trap is functioning correctly. All required paperwork will also be handled by our team.   
Let's get started with a free estimate. There is no risk involved. We'll inform you about our services and prices. You can then decide what services you want. Just call us and see what we can do for you.
Assessment. Before we start work, we need to inspect your grease trap to determine the amount of material that needs to be removed. This ensures we have the right equipment on hand to adequately deal with the waste. It also helps us set up a maintenance schedule that will keep your grease trap or interceptor clean and ensure you are staying within city health and safety codes.
The Actual Pumping. As expected, our team removes the grease, fat, and oil from your grease trap or interceptor. A suction hose is lowered into the grease trap to remove the grease. After collecting this waste material, we determine whether it is suitable for recycling or if we need to dispose of it at an eco-friendly site.         
The Final Cleaning. Cleaning is necessary to ensure the optimal performance of your grease trap. Thick, sticky residue needs to be removed. This residue is usually present in the grease trap's inner edges and sides. After cleaning, the waste is tested to determine whether your grease trap is operating correctly. 
 Are you convinced? Well, if you have any questions, reach out to us today. You'll get a free introductory consultation to answer all your queries. We'll make an appointment to conduct a full assessment. Then, a free quote will be provided once this assessment is done. It will outline the exact services that we will provide. We are grease trap professionals providing high-quality grease pumping services to San Francisco residents. Call us today to find out more about how partnering with us will benefit you. There are no commitments involved when you contact us. Call us today on 415-968-1930. Call today! 
Odds are you won't start to think about grease trap cleaning until it's too late! But when you're running a business in the San Francisco, California area, you'll need to be on a strict grease trap cleaning schedule. That's where San Francisco Grease Trap Cleaning comes in! 
Cleaning up in and around your business is probably a daily task. Cleaning your grease traps thoroughly is another job entirely. These contraptions are designed to keep excess grease from entering the water treatment system in the city but they can often become clogged and cause back-ups. Our team can set you on a path to success by creating a unique cleaning schedule for your business. 
Grease trap pumping in San Francisco helps keep your business running on time and at peak capacity. Overflows can bring your business to a standstill in a hurry so investing with a team that knows what they're doing is crucial. We've been part of the community for years and are committed to making sure you, your business, and the environment in our great city are well taken care of. 
Each of our grease pumping contractors is licensed and insured. We can come to your business and offer a consultation so you'll be able to accurately measure the costs that are involved in working with us. No matter the schedule your business runs on, we can work around it so you never have to shut down and lose clients. Trust our team with your business and we'll make sure you're ready to go! 
Primary Services We Offer
Caring for your business means caring for even the parts of it that aren't glamorous. Grease traps are a vital function of any foodservice business but taking care of them requires delicate work that can quickly become messy. 
Pumping out your grease traps is one of the services we can do on your schedule and with almost food service business, you'll need a company you can trust to get rid of all the waste. If a grease trap gets too full it can back up into your restaurant or cause nasty smells to permeate the area. A schedule for grease trap pumping in San Francisco is the best way to keep your foodservice running at peak capacity! 
Emergency grease trap services in San Francisco are another way we care for our community! If you haven't been on a good schedule yet, your grease trap may overflow and you'll need help now. Giving our team a call will bring our experts to your place of business and get things under control. While you may need to air out the kitchen for a while before going back to work, your grease trap will be cleaned and ready for more work. 
An ounce of prevention is worth a pound of cure! Being on a good grease pumping schedule is one of the best ways to keep this material from entering the water system or backing up into your business. Take care of your business and the environment by investing in a quality grease trap cleaning! 
San Francisco Grease Trap Cleaning has been part of the community for years and we're proud to serve San Francisco and the surrounding areas including Berkley, Alameda, and Oakland. All of these places require delicate care so that the beautiful areas we all enjoy, remain clean and open for anyone to enjoy. 
With a full squad of trucks and plenty of team members, reaching the far corners of the city is a simple task for San Francisco Grease Trap Cleaning. Wherever you are, we'll travel to you! Simply set up a time and give us the location and we'll be there to make sure your grease traps are functioning as they should. 
Choosing the grease trap company that's simply down the street from you might mean you miss out on quality care. The cheapest company isn't always the best one. No matter where you are in the city, we strive to give you the best prices for the best service and take great care to treat your business like we'd like to be treated! 
Your business is your livelihood and being shut down for any length of time can cause issues that are far-reaching and hard to quantify. Stop yourself from having these shutdowns by working with a quality team in San Francisco, Berkley, and Alameda. We'll take care of your business and come to you for any care or treatment of your grease traps. 
When it comes to caring for your business, an ounce of prevention is worth a pound of cure. Dealing with your grease trap pumping before it can become a major issue is the best way to keep your business running smoothly. 
San Francisco Grease Trap Pumping will work with you and your schedule to create a cleaning routine that works with your business hours. You won't need to shut down your food service to accommodate our grease pumping crews. We'll work with your schedule so you can continue with your daily life and still keep things clean and running at peak capacity!
Regular cleanings and emergency services are all part of the quality services we provide. In and around San Francisco, we keep your grease traps functioning the way they should! The areas around the city are all part of our community. We're proud to be part of this community and keeping it clean is our pride and joy. Well-functioning grease traps mean a business that can keep serving customers without pause! 
We strive to offer the best prices for the services you need. We'll work around your schedule so your business never has to slow down! San Francisco Grease Trap Cleaning knows the grease trap business like the back of our hands so you can rest assured that all the little details are accounted for when you're trying to keep your food service running smoothly. Trust the professionals with years of experience and a dedication to the San Francisco community! Give us a call today to get cleaning and stay running! 
GET A GUARANTEED CALL BACK
FROM THE OWNER
Affordable & Reputable Grease Trap Services